Summer Camp – July 2016
This year our summer camp is going to be so fun packed you are going to need a holiday to rest afterwards!!
It takes place from Monday 25th July – Friday 29th July at Southborough Primary School
The cost for this amazing week is ONLY £150 per child.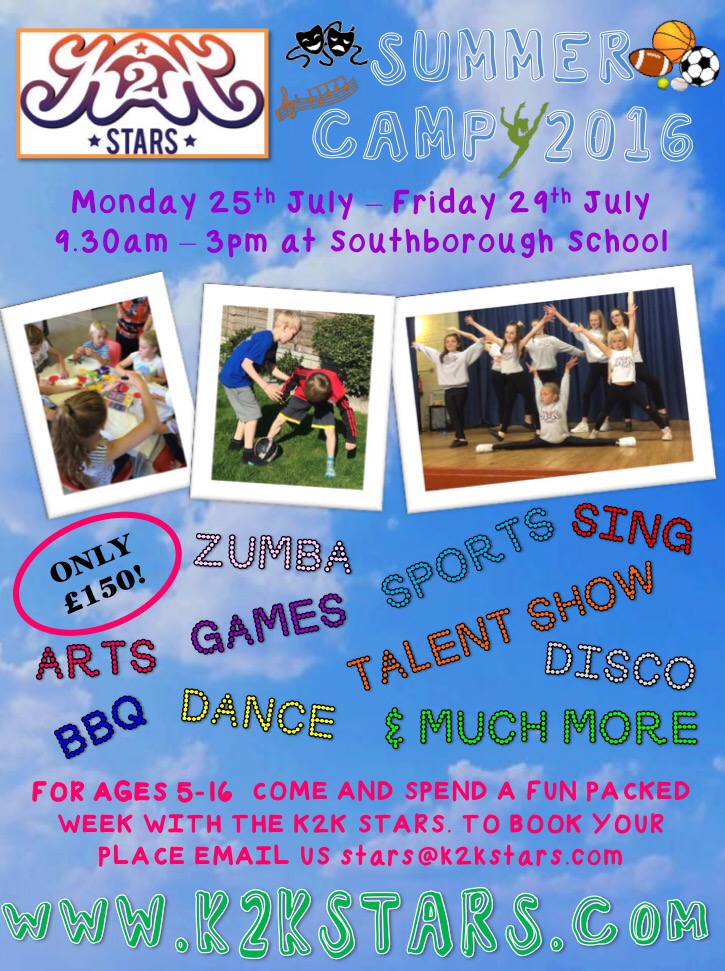 We will be doing dance, singing, games, arts, Zumba, sports & having a talent show and if the weather allows a BBQ.
If you are interested then drop us an email at stars@k2kstars.com once places are gone that's it.
See you there