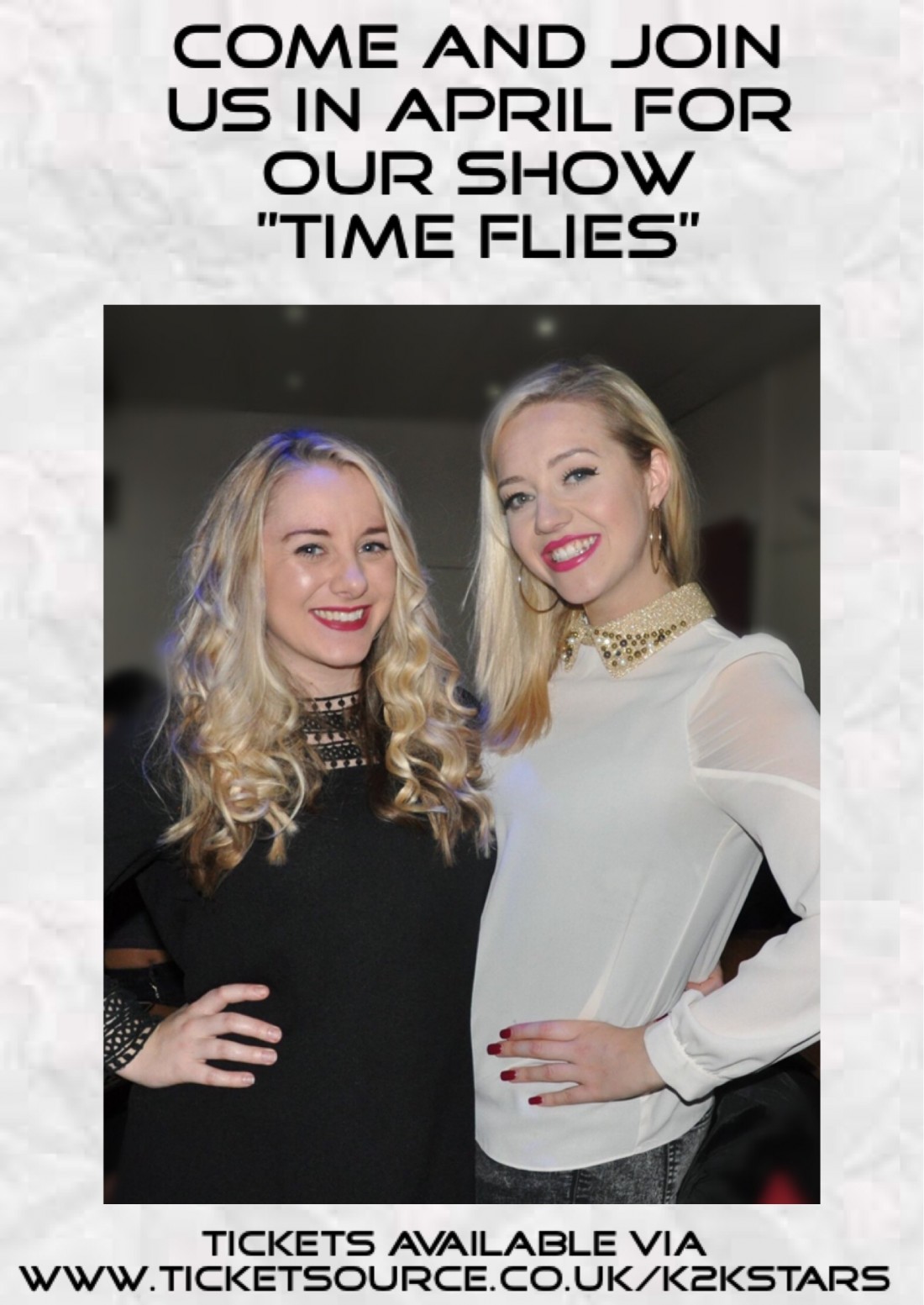 Have you booked your tickets?
Only 2 months until our show!!
The first 100 tickets have been sold.
Have you got yours yet? If not then get them here at Ticket Source.
The venue is amazing. It has raked seating so every seat is a good seat.
Tickets are £12/£10 for adults and £5 for children. So get the family together and come and join us.
See you there K&K xxx